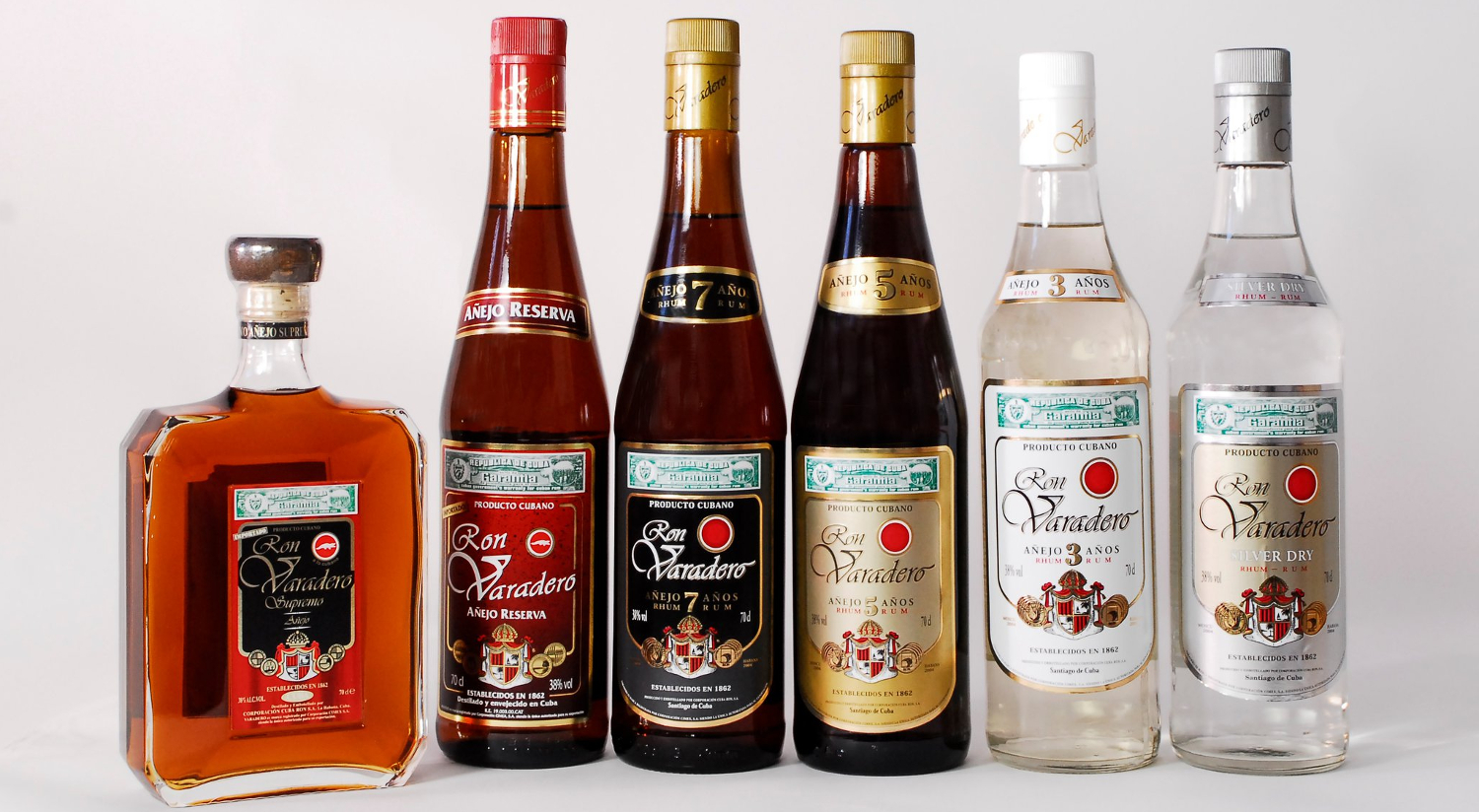 ---
Santiago de Cuba is the birthplace of rum. It is there that in 1862, with the support of the Spanish crown, "light traditional rum" came into being.
"Traditional" because it comes from molasses, extracted from fine Cuban sugar cane; "light" because it is clean and naturally distilled to a reach a perfect level of alcohol by volume (ABV). This is the drink that, in just over a century, conquered the world and made Santiago de Cuba and its distillery, considered the birthplace of rum, famous the world over.
Ron Varadero became the brand name of the ancient distilleries of Santiago, the red sun its distinguishing logo.
---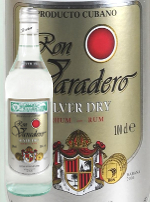 Ron Varadero Silver Dry
Ron Varadero Silver Dry has all the strength of Cuban aguardiente, its clear and luminous liquid releases all the joyous freshness of the sugar cane it comes from. It is versatile and, with its unmistakeable flavour, ideal for mixing. You can also enjoy it neat on the rocks to discover the unique qualities of Cuban rum, powerful yet soft. Liter format, ideal for Barmen, cocktail's professionals.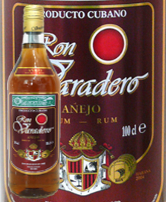 Ron Varadero Añejo
Ron Varadero Añejo, a particularly soft rum which is enhanced with mixed soda based drinks, excellent in the Cuba Libre. Format liter dedicated to bench's professionals.
Ron Varadero Añejo 3 Años
Ron Varadero Añejo (Aged) 3 Años is, in the finest of Cuban tradition, the indispensable ingredient for making delicious cocktails and sophisticated long drinks. Aged for three years in oak casks it has a very pleasant flavour and a strong aroma. Enjoyed neat or mixed, it will give you the true flavour of Eastern Cuba.
Ron Varadero Añejo 5 Años
This very special Rum is a true classic of Cuban rum production: dry, decisive and perfectly balanced, it brings to mind tropical fruit. Five years of aging in the centuries old cantinas of Santiago de Cuba give it all of the unmistakeable qualities of fine rum, golden like the Caribbean sun.
Ron Varadero Añejo 7 Años
It is the love and experience of the Maestros roneros that makes this Añejo 7 Años so delicate. The very slow aging in oak barrels is accompanied with a passion that brings forth a truly superior and unique rum, the very best in terms of quality. It has a dark caramel colour, an exalting flavour and extraordinary aroma. Enjoy it when you are relaxing to best appreciate its exclusive flavour.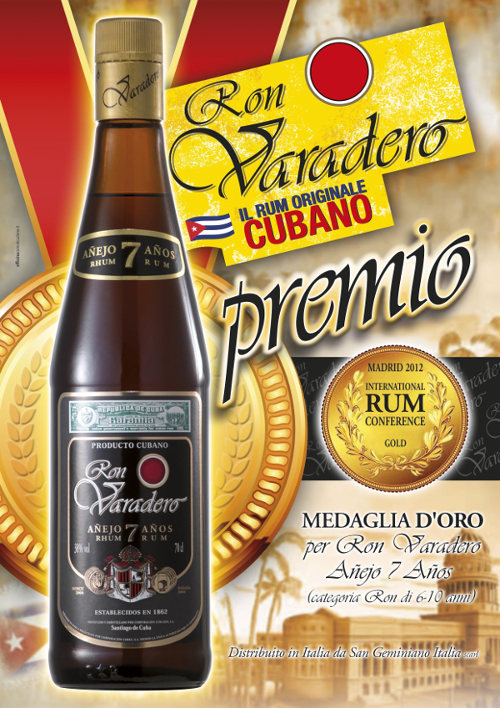 Ron Varadero Añejo 7 Años
Gold medal
Ron Varadero Añejo 7 Años was awarded the gold medal at the ICICR Rum Conference held in Madrid in 2012.
Ron Varadero was also awarded the gold medal in Moscow, Prodexpo 2004 and Prodexpo 2006 and at the Festival del Ron in Havana in 2004